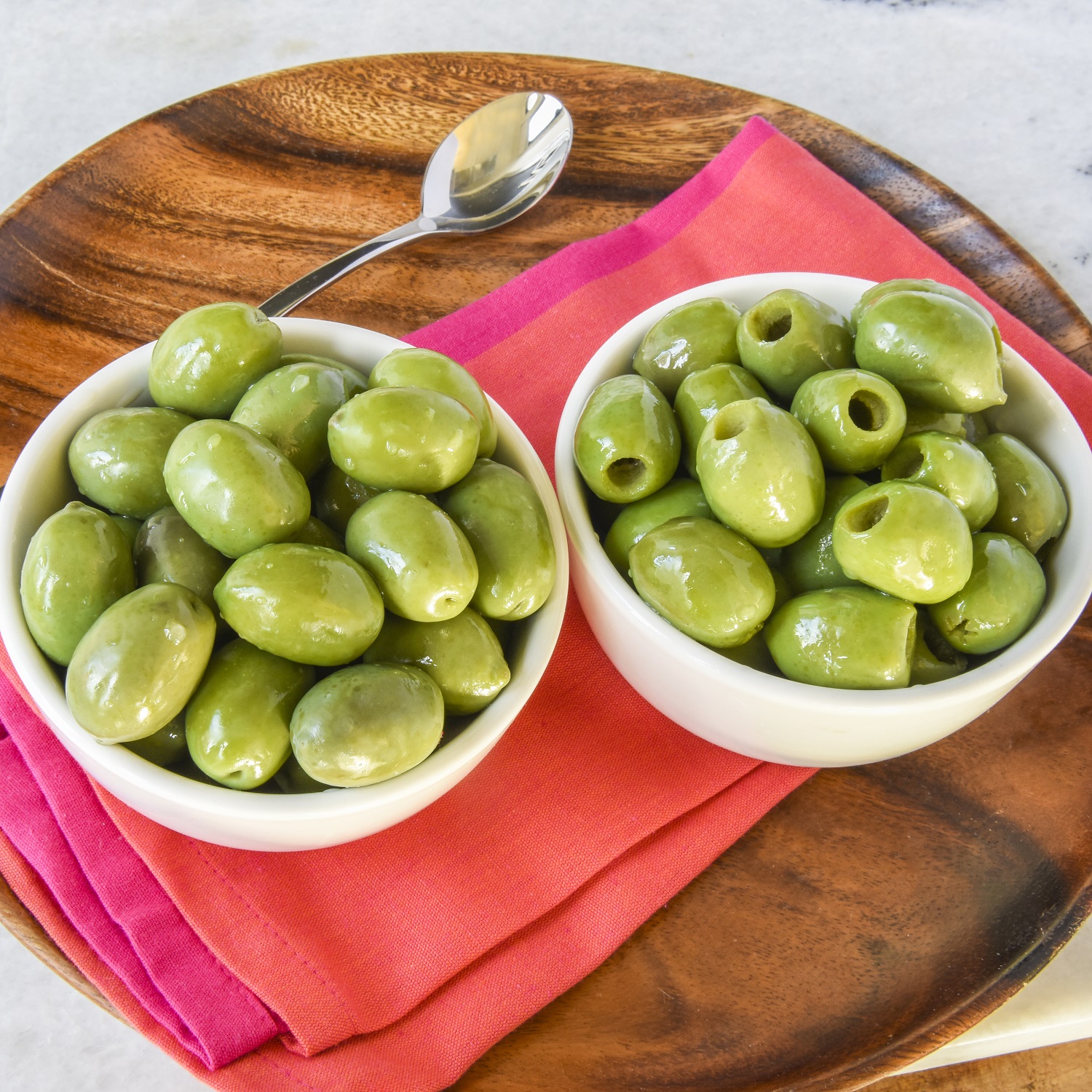 New olives don't just grow on trees.
Well, actually, that's precisely what they do.
And the Greek Frescatrano™ is a brand new olive recently launched exclusively by Divina. Here's a quick intro so that when you see these bright green gems at your local deli, you'll be ready to bring home a sample!
What is a Frescatrano™ Olive?
A Halkidiki varietal olive from Greece that is unpasteurized and unfermented
Similar to the Castelvetrano, by foregoing the fermentation stage of curing, the fruit is able to retain its natural sweetness and vibrant color
Arguably the most difficult curing style to master, the Greek Frescatrano is uniquely special in the marketplace and offers a universally pleasing and mild flavor profile
Flavor Profile: Bright, sweet, fruity, buttery, fresh, crisp
Texture: Meaty & juicy
Color: Vibrant green, gem-like
Cheese Pairing: Feta, Brie, Goat, Ricotta, Fresh Mozzarella
How We Use It
The mild, yet distinct flavor profile of the Frescatrano makes it the perfect counterpart to cocktails, cheese plates, charcuterie and more.
When pitted, it is wonderful in grain salads, pasta dishes, atop crostini or tossed with fresh greens.