A fiery and fruity blend of olives and traditional Peruvian chiles (Ají Amarillo, Limo, Rocoto and paprika).
Product Details
Ingredients
olives, water, salt, limo chili, hot pepper, yellow chili, sunflower oil, paprika, citric acid.
Attributes
Dairy Free, Gluten Free, Non-GMO, Vegan, Vegetarian
Case Dimensions
10.50" x 8.10" x 8.30" (LxWxH)
Pit Warning
MAY CONTAIN PITS/PIT FRAGMENTS.
Request Information
Featured Recipes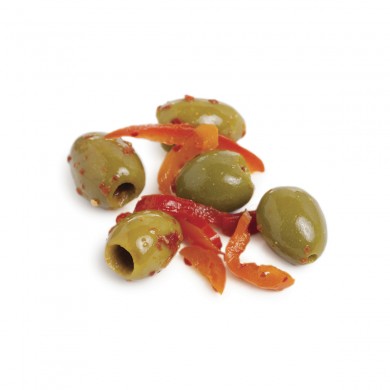 Additional Images:
Case UPC: