What makes our mild pitted green olives stand out from the crowd? Simple, the quality. Our Mt. Athos olives are harvested and sorted by hand in Greece before undergoing a gentle cure. In fact, growers return to the same tree over the course of weeks to ensure each olive is picked only when ready.
Product Details
Ingredients
Halkidiki olives, water, sea salt, citric acid.
Attributes
Dairy Free, Gluten Free, Non-GMO, Vegan, Vegetarian
Case Dimensions
10.20" x 7.70" x 8.30" (LxWxH)
Pit Warning
MAY CONTAIN PITS/PIT FRAGMENTS.
Request Information
Featured Recipes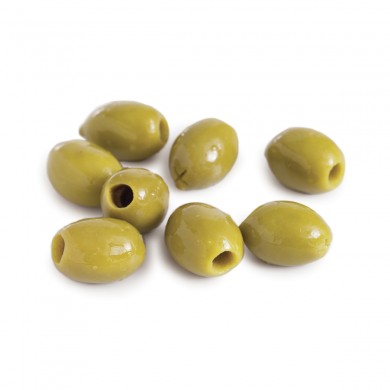 Additional Images:
Case UPC: