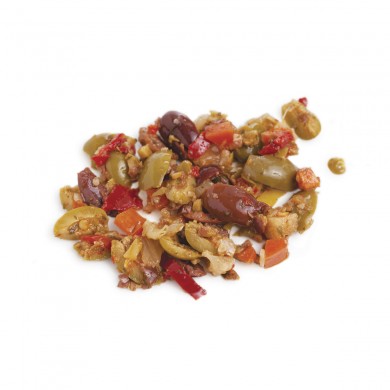 Additional Images:
Muffuletta mavens make regular pilgrimages to the French Quarter for a taste of the original sandwich from Central Grocery. For those who can't make the trip, we can get you pretty close. The key to this sandwich is a crisp and briny olive and veggie salad that soaks into the doughy Italian bread.
Product Details
Ingredients
olives, sunflower oil, red peppers, cauliflower, carrots, celery, pepperoncini, garlic flakes, red wine vinegar, capers, spices, sea salt, citric acid.
Attributes
Dairy Free, Gluten Free, Non-GMO, Vegan, Vegetarian
Case Dimensions
10.20" x 7.70" x 8.30" (LxWxH)
Pit Warning
MAY CONTAIN PITS/PIT FRAGMENTS.
Request Information
Featured Recipes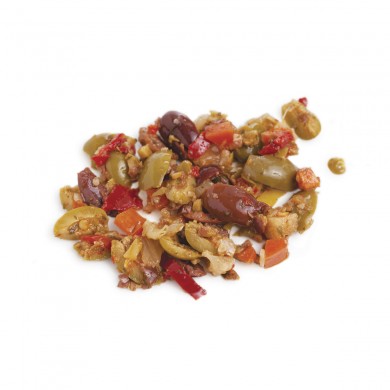 Additional Images:
Case UPC: