Vividly green, mild and sweet, big and juicy...how do we do it? The Frescatrano™ (exclusive to Divina) is a Greek Halkidiki olive gently cured without fermentation and kept refrigerated to preserve its freshness. This is a party-starter olive known to delight a crowd.
Product Details
Ingredients
olives, water, salt, sunflower oil, lactic acid, ascorbic acid.
Attributes
Dairy Free, Gluten Free, Non-GMO, Vegan, Vegetarian
Case Dimensions
15.5" x 11.6" x 4.4" (LxWxH)
Pit Warning
MAY CONTAIN PITS/PIT FRAGMENTS.
Request Information
Featured Recipes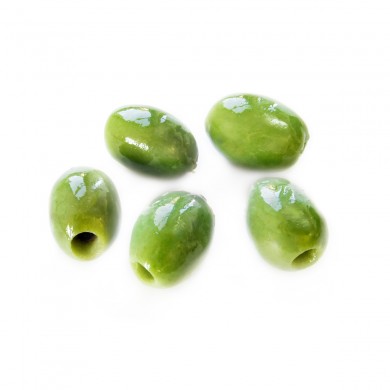 Additional Images:
Case UPC:
Unit UPC: